Stocks: Stock Trading Basics and Strategies for Beginners – Invest Wisely and Profit from Day One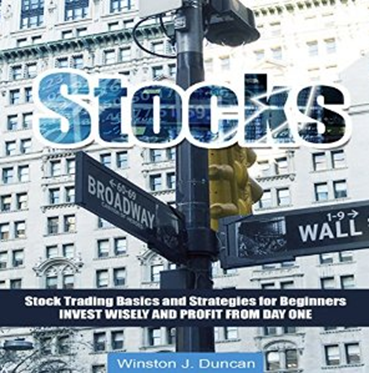 Are you looking for a way in which you can make your money grow? Are you tired of earning a minimal amount of interest on your savings account? Or perhaps, you would like to improve your financial lifestyle dramatically and are wondering where to start? If you have a positive response to any of these questions, then stock trading is the right option for you.
Stock trading appears to be complex and challenging for anyone who has never tried it before. However, looking at the list of the world's richest people is evidence enough that stock trading works. The question is, how can you get started today?
The first thing you need to do is get an excellent understanding of stock trading, and all the basic information on what it entails, and that is what this book will provide for you. This book breaks down everything you need to know about stock trading from the very beginning.
It starts with a detailed analysis and definition of exactly what stock trading is, explaining the meaning of stocks and how buying and selling of stocks can lead to profitability. The book then goes on to describe the different types of stocks, so that an investor can make the right decision based on their stock trading motivation.
This section is followed by a breakdown of all the trading basics, designed to make it easier for anyone to start trading immediately. These basics also include how to read and understand stock price listing and stock trading tables. This will make sure that all the figures that you see association with stocks will have meaning, making it less daunting to try and analyze them
The strategies you can follow when trading in stock are also explained. This helps an investor decide which would be the best strategy for them based on the amount of time they have available, how much they want to invest and their level of skill in investing.
The final chapter of the book is filled with tips that are designed to make stock trading easier, including how to trade stocks in the present and the strategies to employ for trading in the future. These tips are really those hidden secrets that no one tells you, which make turning a profit significantly easier, and also dispels a lot of the myths that surround stock trading.
Being a stock trader does not require you to have a deep level of skill and understanding. It is a learning process and one that you can successfully grow into once you have the right tools to get started. By going through this book, you are almost guaranteed to have enough knowledge to become a successful trader.
Once you have gone through all the information in this book, will immediately be able to begin trading in stocks, without the fear that you will incur heavy losses.
Winston J. Duncan–Stocks Contents: Audio