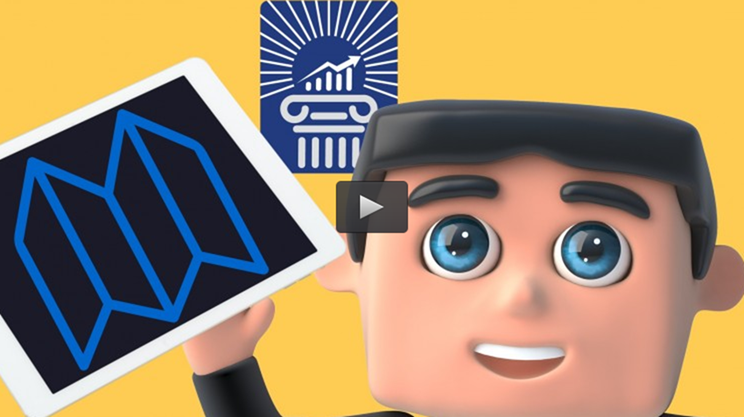 Trading and investing strategies enhanced through powerful analysis using (no-cost) software preferred by pro traders.
Course Description
Boost your trading and investing profits by having a better way to analyze the markets.
LEARN A WINNING TRADING STRATEGY, GET THE SOFTWARE YOU NEED FREE FOREVER AND SEE OVER 60 TRADING EXAMPLES IN THIS COURSE!
Stocks, commodity futures, and Forex traders benefit from understanding supply and demand and how it affects trading markets. This knowledge and information availability is crucial to trading success. And it can be quite simple using the right technical analysis techniques and proper software.
In this course you will get proprietary software included 100% free of charge. You also get four strategies that you can use right away to boost your trading results. The versatile and empowering volume-at-price trading analysis that can be done with the acclaimed Market Map software is an incredibly valuable asset to your trading arsenal. Through the course you get multiple examples of how to apply those techniques to stocks, Forex and commodity futures markets in multiple time intervals. Whether you trade all of those markets or just one, this can help. Weather you trade all day watching every blip in the market happen or if you spend an hour every day or every week on your trading, this will help your performance.
You will learn how to identify and trade:
The Institutional Trading Footprint
Volume Driven Consolidation Areas
Low Volume Vacuum Gaps
The Volume Based Trend
Most importantly it will help you make better trading decisions.
Don't delay. These are the tools and techniques used on the most successful trading desks worldwide. The institutional caliber volume-at-price analysis tools are being made available to you right now and are included with this course with detailed instructions on how to use them.
In addition, there will be chart analysis on over 60 charts. You'll see the good and the bad. Nothing is held back. This is the trading education you've been waiting for.
ENROLL NOW!
+++++++++++++++++++++++++++++
Come and find out what you've been missing for risk-free. This course is backed by the Udemy 30-day unconditional money-back guarantee. Start now and worry about whether it was worth it afterwards. Risk nothing and discovering what's really possible TRADING VOLUME AT PRICE.
What are the requirements?
All the instructions and everything that is necessary is available through the course. Students just need to bring their enthusiasm and determination.
What am I going to get from this course?
Over 24 lectures and 3.5 hours of content!
Understand how volume at price analysis works
Download and utilize a powerful market profile based volume at price tool for 100% free
Grasp the real implications of choosing between financial instruments (stocks, Forex, futures)
Spot four types of volume at price based market formations
Calculate the potential profit and loss from strategies based on those four formations
What is the target audience?
This course is about improved trading results through the use of a specialized trading add-on software that's being made available totally free through this course. It's compatible with many of the leading trading platforms and data services.
This course also assumes that you know the very basics of trading. Really basic – at the simplicity of buy low and sell high will serve you just fine.
Successful students realize that trading is a journey and a path. It's not a get-rich-quick destination.
Screenshots (Click to enlarge)
Triumph At Trading – Trading market map Contents: Videos