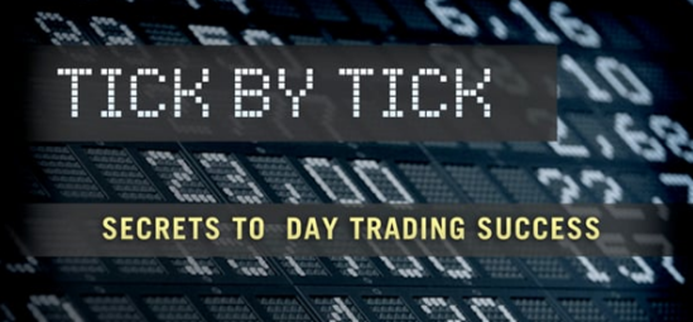 Ever since the dawn of the internet, day trading has found its way into the hearts and minds of more and more traders. The reasons are simple: 1) it's fast. 2) You do not hold positions overnight. 3) Often you can make as much in one day as you would in a year. 4) the tools to effectively day trade at home are finally available to almost anyone who would like to be a day trader.
Tick by Tick takes a look at the world of day trading and helps would be day traders understand the process of day trading, the tools of day trading, and of course some trade setups and trading plans. This program is taught by Alphonso Esposito, a real day trader who has his money active in the market every day. Check it out and see why so many TSU students have found Alphonso's experience and training to be so profitable to their own accounts.
Class Breakdown
Day Trading
Short term swing trading
Gaps
Trade setups
Trading plans
Climactic trades
Indicators for short time frames
Day Trading technical analysis
Profiting from failed patterns
Risk management
Multiple time frames Analysis
Trending strategies
Tick by Tick is an 8-class series that works students through the ins and outs of day trading. Students will learn multiple strategies such as gap trades, climactic trades, and trend trades. They will learn how to use and implement multiple time frame analysis and synthesize the information they can garner from indicators. They will also learn about various intra-day trade setups, risk management and creating and following their day trading plan.
If you have ever had an interest in day trading or think it could be a style of trading to fit your personality, be sure to check out Tick by Tick. It's included with every membership at TradeSmart University.
SIZE: 6+ GB
Screenshots (Click to enlarge)
TradeSmart University – Tick By Tick Contents: Videos, Pdfs