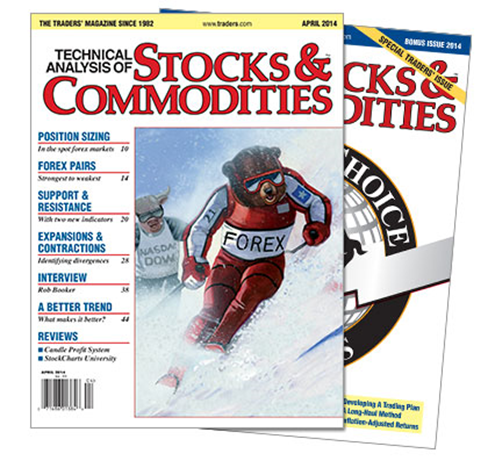 Technical Analysis of STOCKS & COMMODITIES is the magazine for traders — and traders-to-be — who want to play the markets with a concrete game plan.
Every month, we provide serious traders with information on how to apply charting, numerical, and computer trading methods to trade stocks, bonds, mutual funds, options, forex and futures. Technical Analysis of STOCKS & COMMODITIES examines and explains both old and new trading methods, techniques and products, and brings the best to you every month. Whether you're a beginner or a seasoned veteran, you'll always find the information you need to become a better trader.
This archive contains issues from January 2010 thru September 2016.
SIZE: 1,6 GB
Screenshots (Click to enlarge)
Trader's Magazine – Technical Analysis of Stocks & Commodities 2010-2016 Contents: Pdf
DOWNLOAD
Download links are hidden! Click bellow to get the VIP membership or login.