Professional Strategies to Turn Your Forex Trading Around in 20 Trades!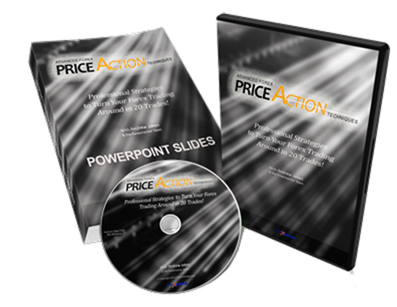 Having the privilege of working daily along side hundreds of traders in the last 3+ years has allowed me to gain a deep understanding of the struggles developing Forex traders face. I understand the frustration of traders who have been trading for years but yet still unable to make consistent profits. I've been told by many of our students that they like the way I teach trading concepts. I am often asked to explain how I approach my own trading. Although a live trading room is a great environment to analyse trades together, it is not an ideal format to teach everything I know about trading the Forex. I am often left unsatisfied with my explanation due to time constrain and other factors. After much consideration and requests from those I work with, I decided to organize all my trading knowledge in a single course that will hopefully benefit serious traders.
Having almost nine years experience in the foreign exchange market and having gone through many of the common pitfalls traders face, I have been able to put together some simple concepts to give many traders the aha moment. I feel once the right pieces of the puzzle have been put together, traders can see that trading can be profitable with the right technical and psychological approach. I am NOT offering an "easy money" strategy or amazing results with an XYZ indicator to suck traders into another false promise of getting rich quickly. What I am offering is a good solid approach to trading the Forex market that I and other professional traders have been using for years.
The Price Action course has taken over a year to put together. The ultimate objective being to help turn around the trading of struggling traders. The way I have set out to develop this course is to focus on the correct thought process traders need in order to transform their trading. I hope to have the winning mindset ingrained in them early on. Then I discuss some foundational market structure in very practical terms and how to employ different tools to find high probability trade setups. I go through some of the most popular trading patterns but introduce some very unorthodox ways of locating them.
Focusing on the traders' unique thought process and preferences in timeframe is very important to finding consistent success. I do not believe a trading method can be forced upon someone. Doing so will invariably make the trader feel uncomfortable as they will soon discover the approach and timeframe simply don't suit them. This can often lead to lack of confidence and a feeling of discomfort when trying to trade.
The Price Action course offers an all round approach to trading the Forex market. It consists of simple exercises laid out to help acquire the right mindset to some transparent yet powerful technical tools that make for easy application. There is also an extensive video archive of simulated trades designed to "firm up" the concepts taught in the course. This helps to build trader confidence.
Advanced Forex Price Action Video Course Content
Section 1: Thinking Like a Pro
Introduction
Course Objective
Think Like A Professional
A Trip To The Casino
A Trip To The Casino (Part 2)
Trading In Sample Sizes
Tracking Your Progress
Section 2: Market Structure & Tools
Market Structure & Technical Tools
SimTrade: Finding Major Price Swings
Order Flow – What Goes On At A Key Level
Key Support Zones – Double Bottom
SimTrade: Double Bottom/Double Top
How to Use Candles/Bars
Refining Key Support & Resistance Zones
SimTrade: Refining Support & Resistance Zones
Fibonacci Retracements – Up Swing
SimTrade: Fibonacci Retracements
Fibonacci Projections – Up Swing
SimTrade: Fibonacci Projections
Combining Fib Retracements & Fib Projections
SimTrade: Combining Fib Retracements & Projections
Trendlines & Channels
Putting it All Together – Power of Confluence
SimTrade: High Probability Trading Levels Using Confluence
Section 3: Patterns
Introduction to Patterns
Head & Shoulders
SimTrade: Head & Shoulders
Inverse Head & Shoulders
SimTrade: Inverse Head & Shoulders
Bullish Gartley
SimTrade: Bullish Gartley
Bearish Gartley
SimTrade: Bearish Gartley
Bullish Bat
SimTrade: Bullish Bat
Bearish Bat
SimTrade: Bearish Bat
Bullish Butterfly
SimTrade: Bullish Butterfly
Bearish Butterfly
SimTrade: Bearish Butterfly
Bullish Crab
SimTrade: Bullish Crab
Bearish Crab
SimTrade: Bearish Crab
Bullish Base
SimTrade: Bullish Base
Bearish Base
SimTrade: Bearish Base
Head & Shoulders Broken Down
Butterfly Completes the Gartley
SimTrade: Bullish Gartley Inside Bullish Bat
SimTrade: Head & Shoulders Inside Bat Pattern
Section 4: Entry, Management, Profits
Trade Entry
Trade Management
Where to Take Profits
Section 5: Rangebound & Trending Markets
Introduction
Trading A Range Bound Market
Trading a Trending Market
Section 6: Resources
Resources Overview
Talking-Forex.com
Intermarket Correlations
MNI FX Bullet Points
Forex Tester
Section 7: How I Approach My Trading Day
Pre Trade
Pre-Trade/Trade
Afterwards
Section 8: Recap
Bonus Sim Trades
Bonus Resources
SIZE: 1,6 GB
Screenshots (Click to enlarge)
Forexmentor – The Advanced Forex Price Action Techniques Contents: Videos, Pdfs