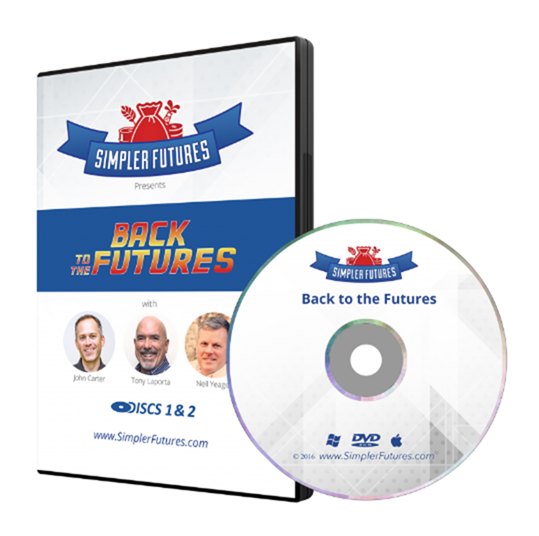 Back to the Futures
If you're looking for rapid account growth or consistent income with minimal risk, in this special class you'll discover specific setups that are perfect for futures contracts. Join John F. Carter, Neil Yeager, and Tony LaPorta for an immersive step-by-step training from the perspective of three seasoned traders – including John's strategy that grew his $15K account by 80% in less than 90 days. This pack includes:
Weekly Indicators
Specialty Trades
True Strength Index Chart and Settings
Look over John, Tony and Neil's shoulders as they trade live
SIZE: 10,7 GB
Screenshots (Click to enlarge)
Simpler Futures–Back to The Futures Contents: Videos, Pdfs
DOWNLOAD
Download links are hidden! Click bellow to get the VIP membership or login.