Making The Leap: Learning To Trade With Robots
Have you ever felt curious about trading with robots? Have you ever wondered if that's really a viable option? Have you ever dreamed of making money trading while living your life doing something else?
If you have, then you're just like I used to be.
This course shows you how to make the leap from staring at a computer screen to trading for a living using automated strategies. There are benefits you may not know, and real obstacles that could prevent your success. And there are tips and tricks you need to be a successful robot trader.
In this course, you'll find over 30 short videos on a variety of essential subjects. When you're done, my goal is that you'll be ready to add automated strategies to your trading repertoire.
I'm a full-time robot trader. I want robot trading in your life, too.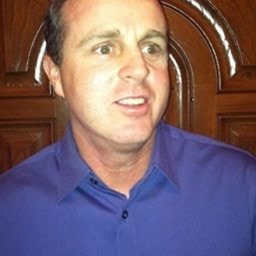 Course Overview:
Making The Leap To Robot Trading
What If It's True?
The Robot Is Better Than You (Guess What? It's Better Than Me, Too)
A Robot Can Help You Quit Your Job
Do You Really Have A System? A Robot Tells You The Truth
Do Automated Strategies Make Money? (Warning: Angry Rant)
The Problems With Robot Trading
The Psychological Problems With Running Robots
The Operational Disadvantages Of Running Robots
The Difficulty Of Going Through Drawdown With Robots
The Magic Of A Robot Portfolio
What One Robot Can Do
The Power Of A Portfolio
Everything You Need To Know About Setting Up Your Tradestation Robot (IMPORTANT)
Step 1: How To Import Your ELD And Your Tradestation Workspace
Step 2: How To Set Your Customized Session Times (MANDATORY)
Step 3: How To Set The "5 Second Rule" (MANDATORY)
Step 4: How To Turn Your Robot On And Off (MANDATORY)
How To Save Your Workspaces And Do A BackUp
How To Restore All Your Data If You Lose It Or Suffer A Computer Crash
Everything You Need To Know About Operating Your Tradestation Robot
What To Do In Case Of Emergency
How To Monitor Open Positions
How To Close Open Positions
How To Check To See If You Have Enough Margin (For Forex)
How To Track Your Trades
What Platform Should You Use?
Choosing Between MT4 And Tradestation
The Latest Updates
The Latest Updates Right To Your Inbox
FAQ And Important Tips
IMPORTANT! Only Use Tradestation Version 9.1 (As Of October, 2015)
Should You Use A Virtual Server For Your Tradestation Robots?
How Often Should You Check On Your Robots?
Run Your Robot In Simulated At First
Should You Turn Off Your Computer Over The Weekend? (Plus Real Life Case Study)
Should You Ever Turn Your Robots Off?
Can I Run Robots On A Mac?
Should I Turn Off Updates, Sleep Mode, Etc.?
Canceling The Dreaded Dangling Order
How To Change Trade Sizes In Your Robot
What To Do When Everything Looks Right But No Trades Are Being Taken
The Amazing Offer
The $2,000 Robot "Guarantee"
What's The Next Step?
How Much Do My Robots Cost?
What To Do Next
Want To Set Up A New Account? (Contact Justin)
Bonus Section – New Items & Questions From Course Members
Extra Videos (Webinars, Blog Posts, Etc.)
From Nowhere To Five Billion
What's The Best Month To Trade Robots?
The (Temporary) Agony Of Defeat
Trend-Following With A Twist
Screenshots (Click to enlarge)
Scott Welsh – Making The Leap Learning To Trade With Robots Contents: Videos