The most important investment you make in your trading future
Larry McMillan is one of the most respected and highly sought after educators in the finance industry. Generations of floor traders have cut their teeth on his books. Providing an in-depth look at methods developed over years of trading experience—all bundled together in a six-hour workshop—this updated course on options strategies offers you a rare opportunity to learn directly from the source the strategies and tactics McMillan has employed to amass a fortune trading options.
More than six hours of live presentation from one of the most respected authorities in options
Provides detailed insight on using the VIX to predict explosive buy signals, along with proven tactics for using volatility futures to hedge against risk in your stock portfolio
Features expert advice and guidance on money management strategies that allow you to dial in on the optimal trade size, along with tips on insulating your account against costly mistakes
Offers a unique opportunity to profit a legendary trader's hard-won wisdom on speculative buying, covered calls, straddle buying, calendar spread, naked options credit spreads and much more
Updated with current examples and applications and nearly two hundred new pages in the manual, this bestselling options course is now more powerful than ever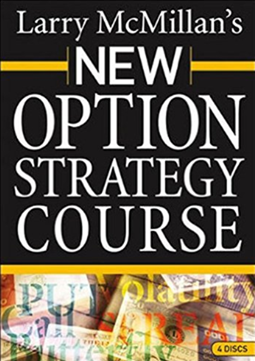 Screenshots (Click to enlarge)
Larry McMillan – New Option Strategy Course Contents: Videos
DOWNLOAD
Download links are hidden! Click bellow to get the VIP membership or login.