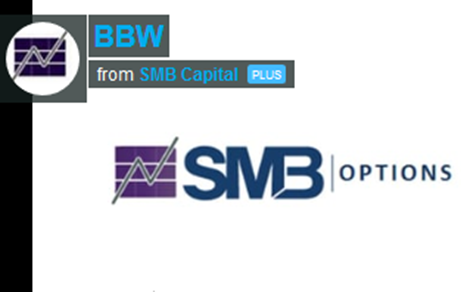 Managing, Adjusting, and Locking in Profits with Broken Wing Butterflys
BROKEN WINGS BUTTERFLY
The Broken Wing Butterfly is one of the most overlooked option strategies that was ever invented. Once we saw this trade's low-risk and potential yields, we decided that we really need to give this strategy a closer look.
Locking In Profits
DON'T LET THOSE PROFITS GET AWAY!
Locking in profits is one of the most difficult and most integral parts to trading options successfully. Morris has developed techniques over the years to lock in profits on most option strategies.
"When I have a profit on a Broken Wing Butterfly trade, I make an adjustment which locks in my profit but still allows me to stay in the trade and make even more. The profit is mine forever, and there is no way I can lose it. This type of trading has greatly improved my personal trading, and I love teaching it to my students. I've developed similar techniques for many strategies that I use. This to me is one of the best things any options trader can learn to do"
The Broken Wing Butterfly Strategy Course is presented by Greg Loehr, a former CBOE market maker and proprietary trader who serves as an options mentor for numerous trading students throughout the world. This trade is a key part of many veteran trader's arsenal of theta positive options strategies. Once mastered, it can become a core monthly trade for the intermediate or advanced options trader.
Screenshots (Click to enlarge)
Greg Loehr – Advanced Option Trading with Broken Wing Butterflys Contents: Videos