The Unique Comprehensive Course Where You Can Learn to Trade like Top Traders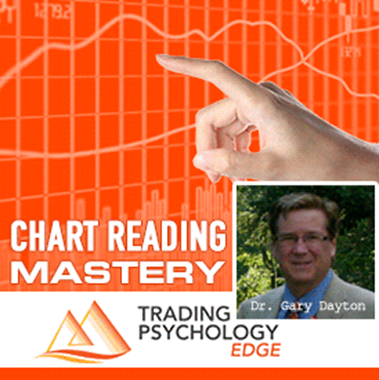 Taught by Dr. Gary Dayton, a Wyckoff expert, trading psychologist and trading educator, Chart Reading Mastery focuses on reading the market via price bars and volume. The course consists of eight 1 1/2 hour weekly sessions – that's eight weeks of in-depth education on how to read the market by its own actions using the Wyckoff method.The recording of the last course is available so you can study the best course for trading at your convenience.It's no secret that the markets offer tremendous opportunities every day. What would it be like for you to see these opportunities as they unfold? What would it be like for you to clearly see the trade set ups … to know where to enter … and to know where to take profit? Where would your confidence be if you know in advance that the trend was about to change – that you could really read this in your charts? How would you feel if you could do this with any market on any time frame?Well, all of this is very possible.
Learn To Understand Market Structure – The Key to Trading
Most traders start with indicators or specialty software that can be helpful, but frustratingly confusing as well. A trade setup works wonderfully one day. Then, just a few days later the exact same setup fails. Why? Because the market structure on the first trade was conducive to that trade; on the second exact same setup, it wasn't.
You can take any trade setup and dramatically improve it with a sound understanding of market structure. We will show you how to read market structure so that you can anticipate ahead of time what the market is likely to do next.
The Professional's Winning Edge
Most professional traders don't rely on indicators for their trading edge. Their big advantage is that they know how to read price bars and volume. This is a significant advantage. Combined with an understanding of market structure, the ability to read the market bar-by-bar is the quintessential professional's edge. It is what makes them professional. They are not relying on the standard indicators everyone else is using – if they did, they would be in the same boat that 85-90% of all traders are in: a sinking ship of failure. Instead, they have developed the ability to see buying and selling in the markets they trade and whether demand (buying) or supply (selling) is dominant and in control. Combined with an understanding of market structure and exactly where to take trades, the pro trader has a great advantage in trading the markets. You can have this same advantage with an understanding of how to read the market by its own actions and some good, old fashioned hard work.
Chart Reading Mastery is unique in that it offers what no one else provides: a proven method of reading the market through price bars and volume in conjunction with market structure. Remember, structure is the professional's edge that they filter all of their trades. We will show you exactly how to do this and more than that, we will show you exactly where to find your trades.
Screenshots (Click to enlarge)
Gary Dayton – Chart Reading Mastery Course Contents: Videos , Pdfs
DOWNLOAD
Download links are hidden! Click bellow to get the VIP membership or login.