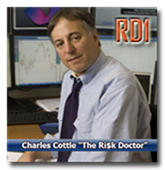 RD1 – Introduction to Options Trading the RiskDoctor Way
Join options strategist, Charles Cottle, for this introduction to options training, the RiskDoctor way.
This Webinar Series contains 7 hours of options trading training.
You'll also receive other important insights into valuable options trading strategies such as position adjustments, and the introduction to Position Dissection.
Screenshots (Click to enlarge)
Charles Cottle -RD1 Introduction to Options Trading the RiskDoctor Way Contents: PDF´s, Videos