FOUS4 Is Invaluable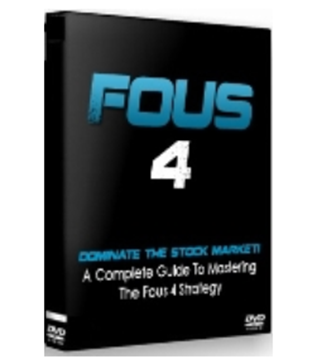 HONE YOUR SKILLS AVAILING AN OUTSTANDING CAMERON FOUS TRADING COURSE
To make money via stock trading regularly I am taking up a course in Cameron FOUS Trading. This will lead me to become proficient in the strategy of swing trading. It comprises of four different chart patterns that can bring about a consistent and highly profitable breakout and astonishing returns.
This strategy is also fondly called FOUS4 by me.
These are
Force
Revival
Survival
Gold
Each of these patterns returns about 20%-100% consistently within a short span of time ranging from some days to some weeks. The secret to this approach is to discover the proper chart patterns for trading. Then it is up to the trader to trade using the patterns successfully. This is what is being taught via the DVD of fous4 to the seeker.
How does one recognize the proper chart patterns? Then how does one trade using the strict rules of portfolio management. The DVD comprises of 6 parts that takes 7.5 hours of dedicated learning.
To master something, you need to make an investment in education. Without correct knowledge you may tend to fail. With learning via fous4 you can get the required knowhow and the wonderful patterns which have brought about wonderful results too. Thus bringing profits which prior I didn't get. To make profits in trading you need to empower yourself and acquire the skills.
Basically this DVD comprises all the nuances of trading. Strategies for money management and other basics for trading are discussed in FOUS. The key worth for me arose while explaining the basics of technical analysis. This is initially when I truly began to focus on candle sticks, chart patterns and various stock breakout components.
A huge portion of the DVD focuses on the patterns of ascending triangle and a few patterns of candle stick and some moving averages.
Screenshots (Click to enlarge)
FOUS4 Contents: Videos