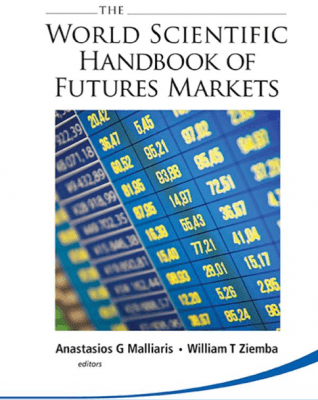 The World Scientific Handbook of Futures Markets serves as a definitive source for comprehensive and accessible information in futures markets. The emphasis is on the unique characteristics of futures markets that make them worthy of a special volume. In our judgment, futures markets are currently undergoing remarkable changes as trading is shifting from open outcry to electronic and as the traditional functions of hedging and speculation are extended to include futures as an alternative investment vehicle in traditional portfolios. The unique feature of this volume is the selection of five classic papers that lay the foundations of the futures markets and the invitation to the leading academics who do work in the area to write critical surveys in a dozen important topics.
Readership: Graduate students and researchers who are interested in the topic of futures markets.
SIZE: 25 MB
Screenshots (Click to enlarge)
The World Scientific Handbook of Futures Markets Contents: Pdf, Epub
DOWNLOAD
Download links are hidden! Click bellow to get the VIP membership or login.